Less Talk, More Show
You want pictures? Do ya? Well, cram it sideways, ugly, you're getting pictures anyway.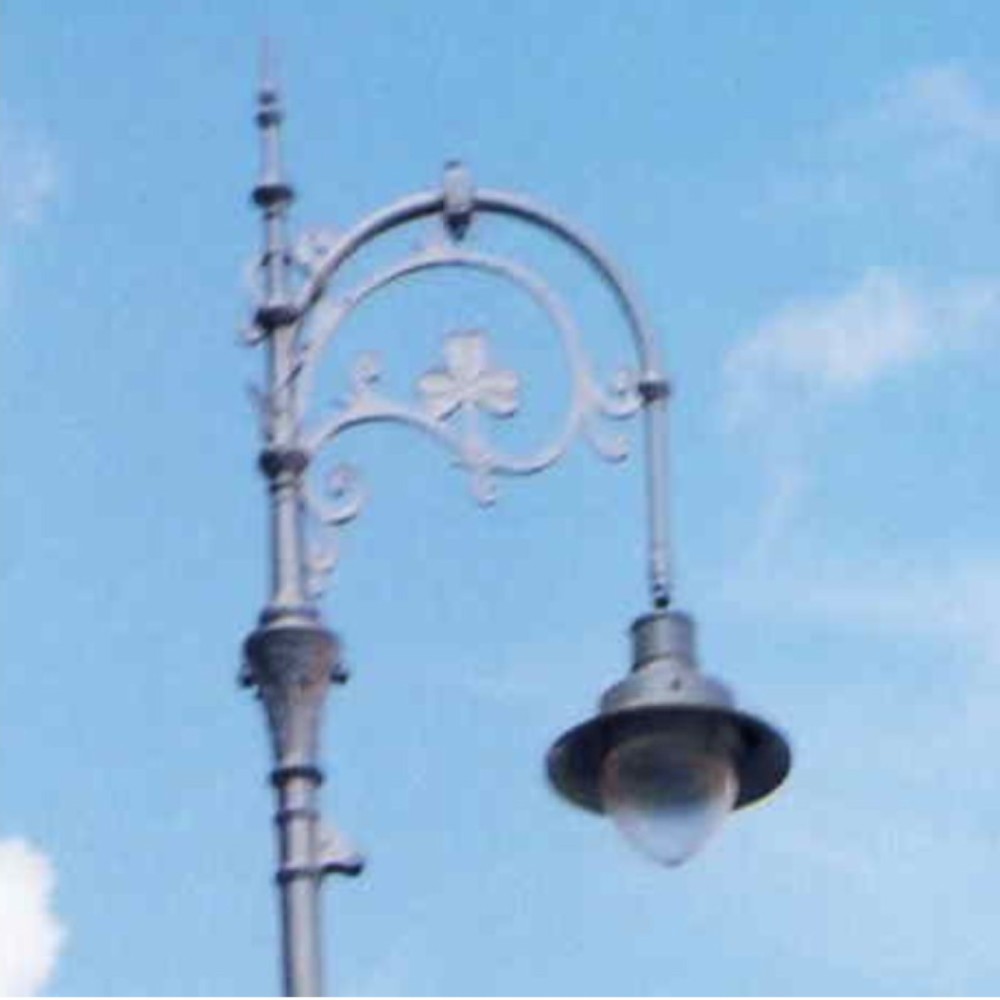 A Street Lamp
C'mon now, you bastards, all together with me: Aw.

Here follows a bunch of pictures of Dublin, scattered randomly across the page, accompanied by even more scattered commentary.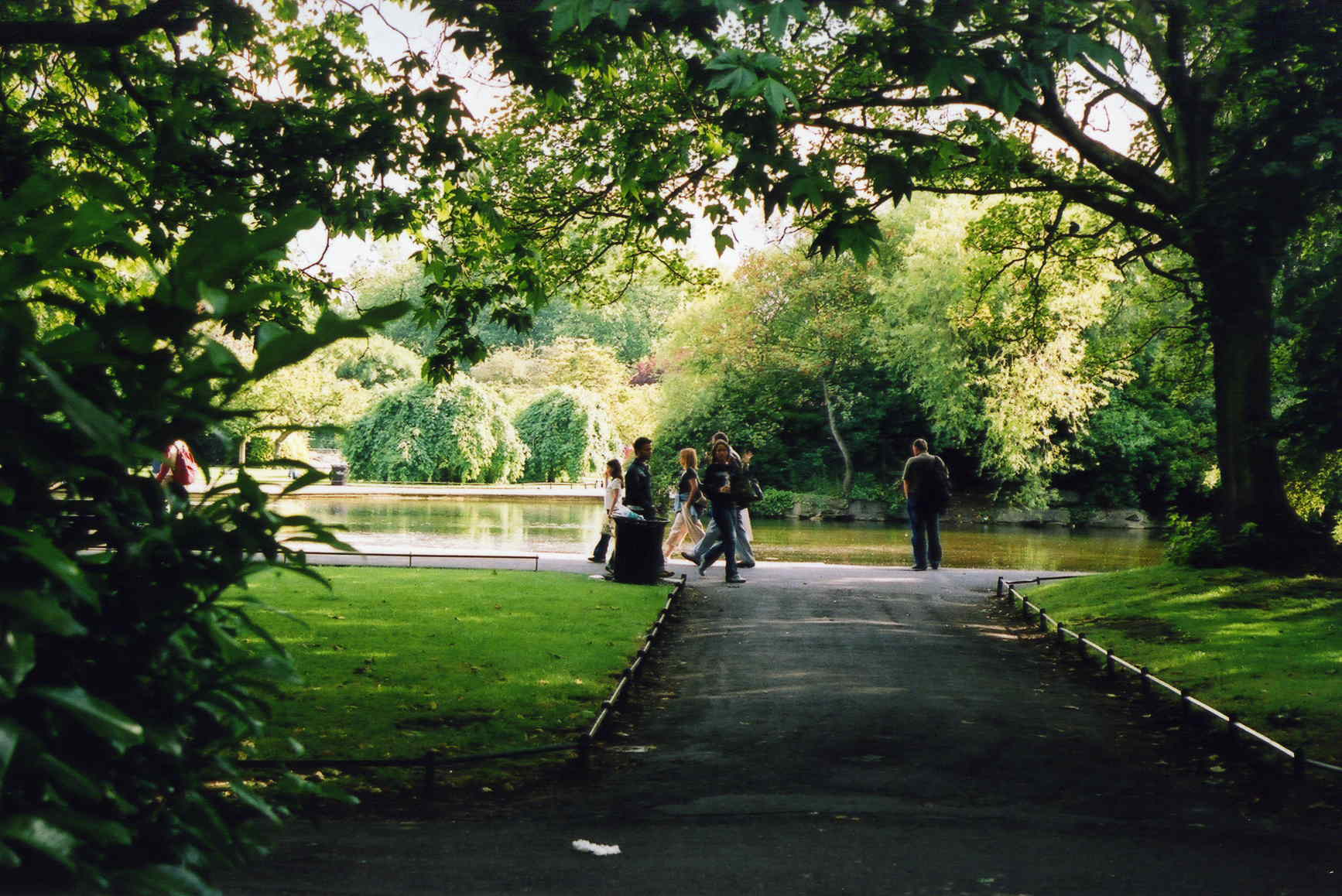 St. Stephen's Green
Looking leafy.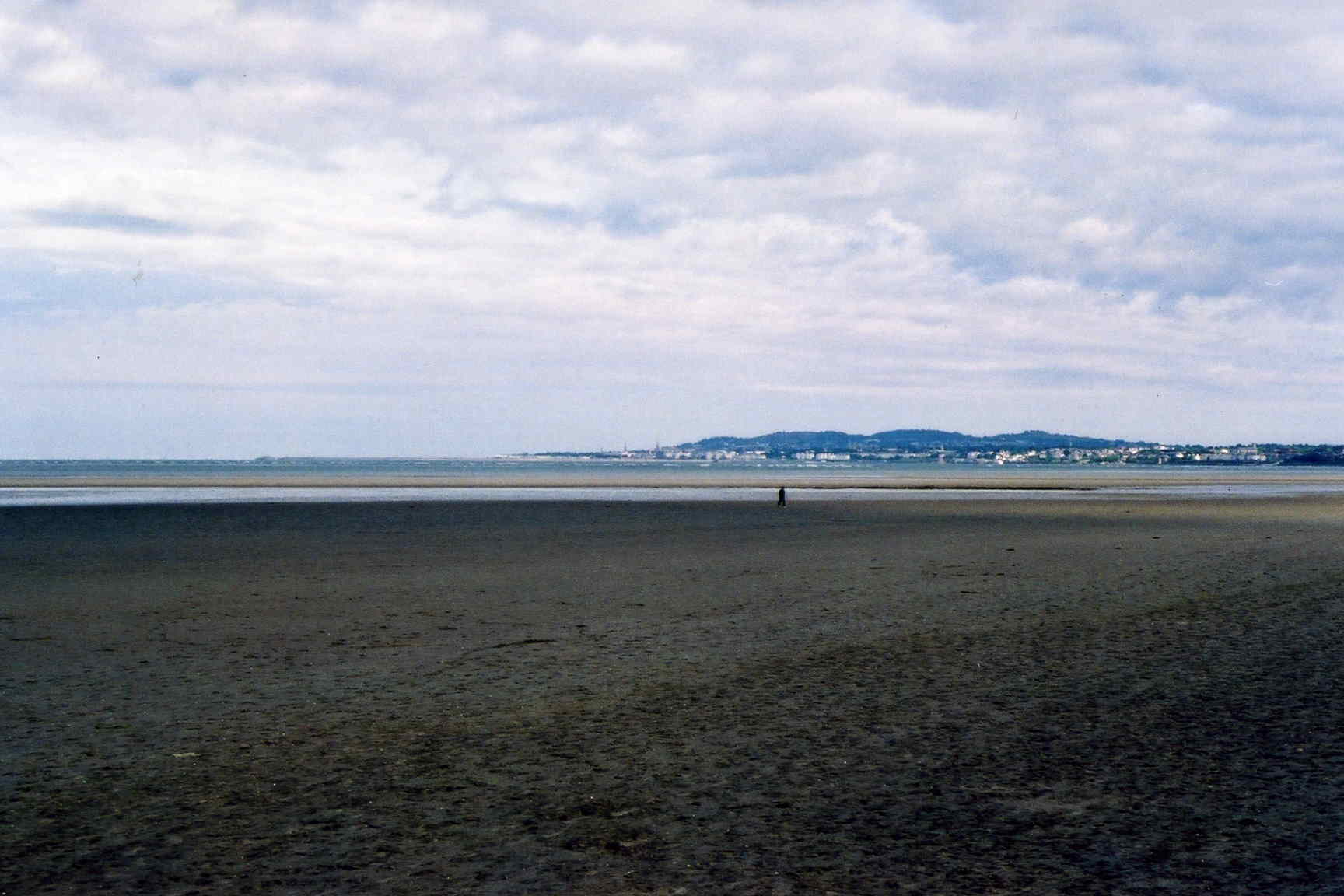 Sandymount
The coast by Sandymount, at low tide.
And Again
The coast by Sandymount, at low tide. With crazy guy, waiting for the bus.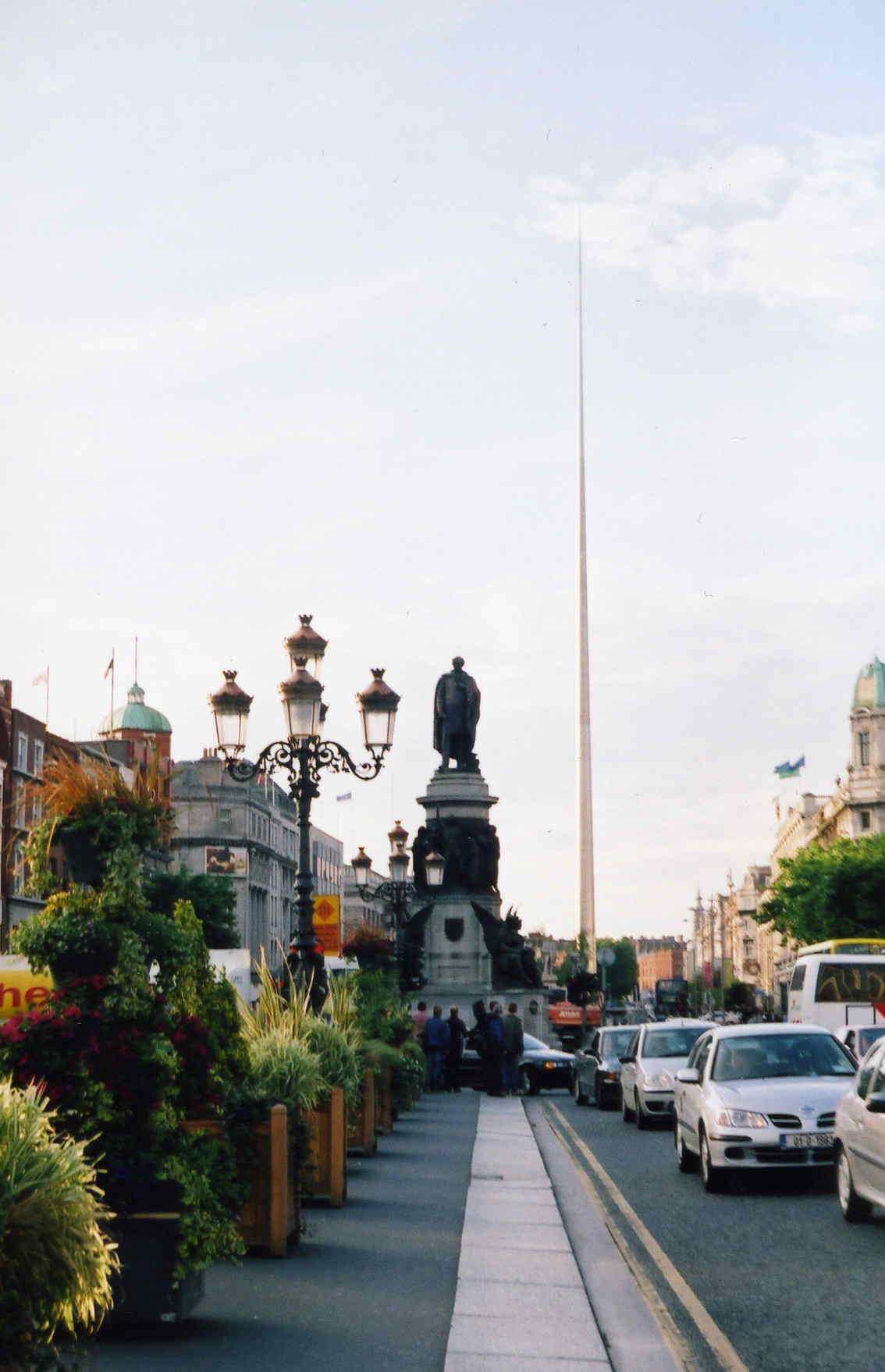 O'Connell Street and The Spire
See that spike in the middle? They put that up for the millennium. In their defense, no one here seems quite sure why, either. "Well, London has Nelson's column, and now we've got…this thing. It's…tall." And so the spike stands, awaiting the day when the Hand of God shall emerge from the heavens, ding O'Connell's head and impale an order for a short stack.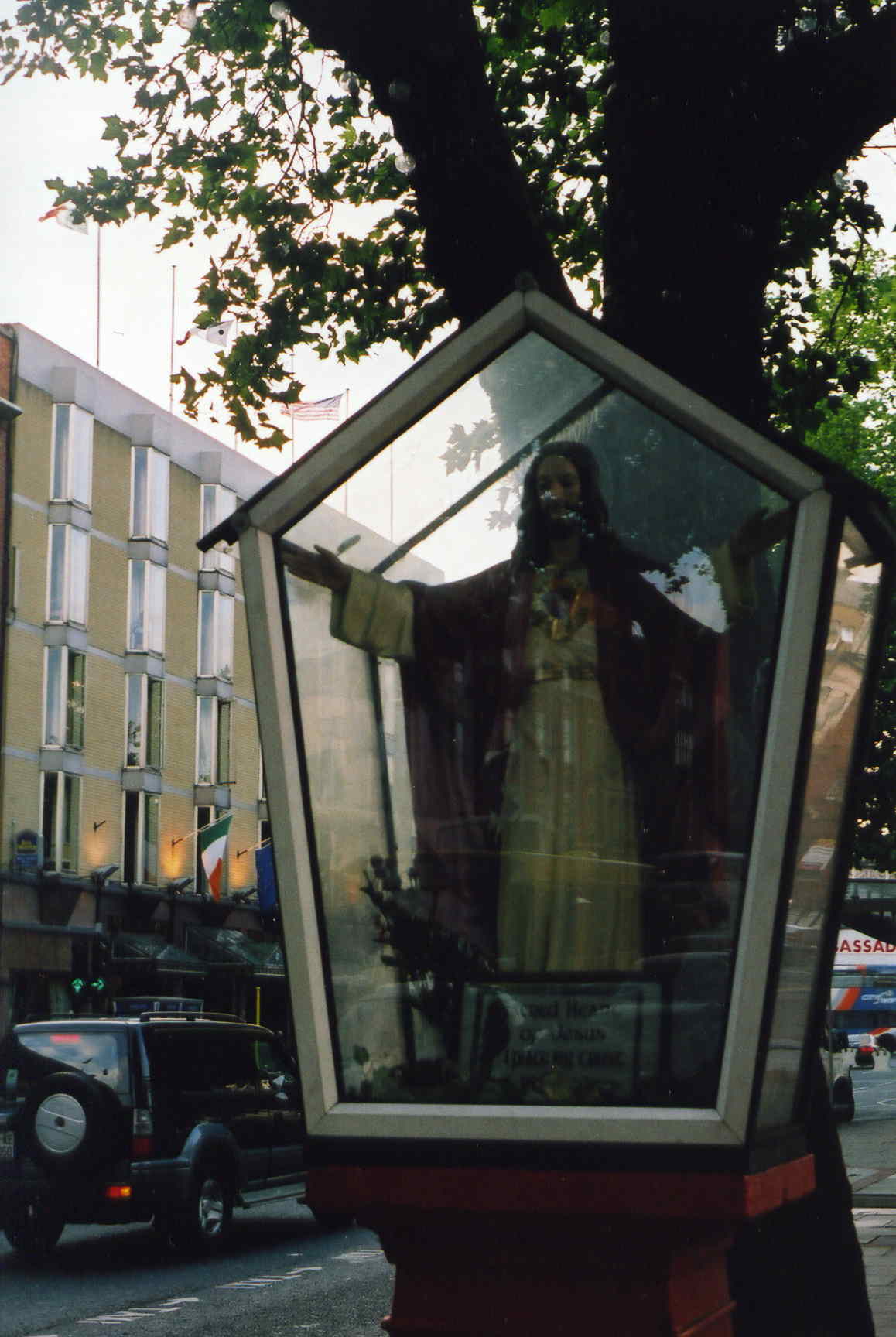 Jesus in a Box
"Created and Maintained by the taxi drivers of Dublin."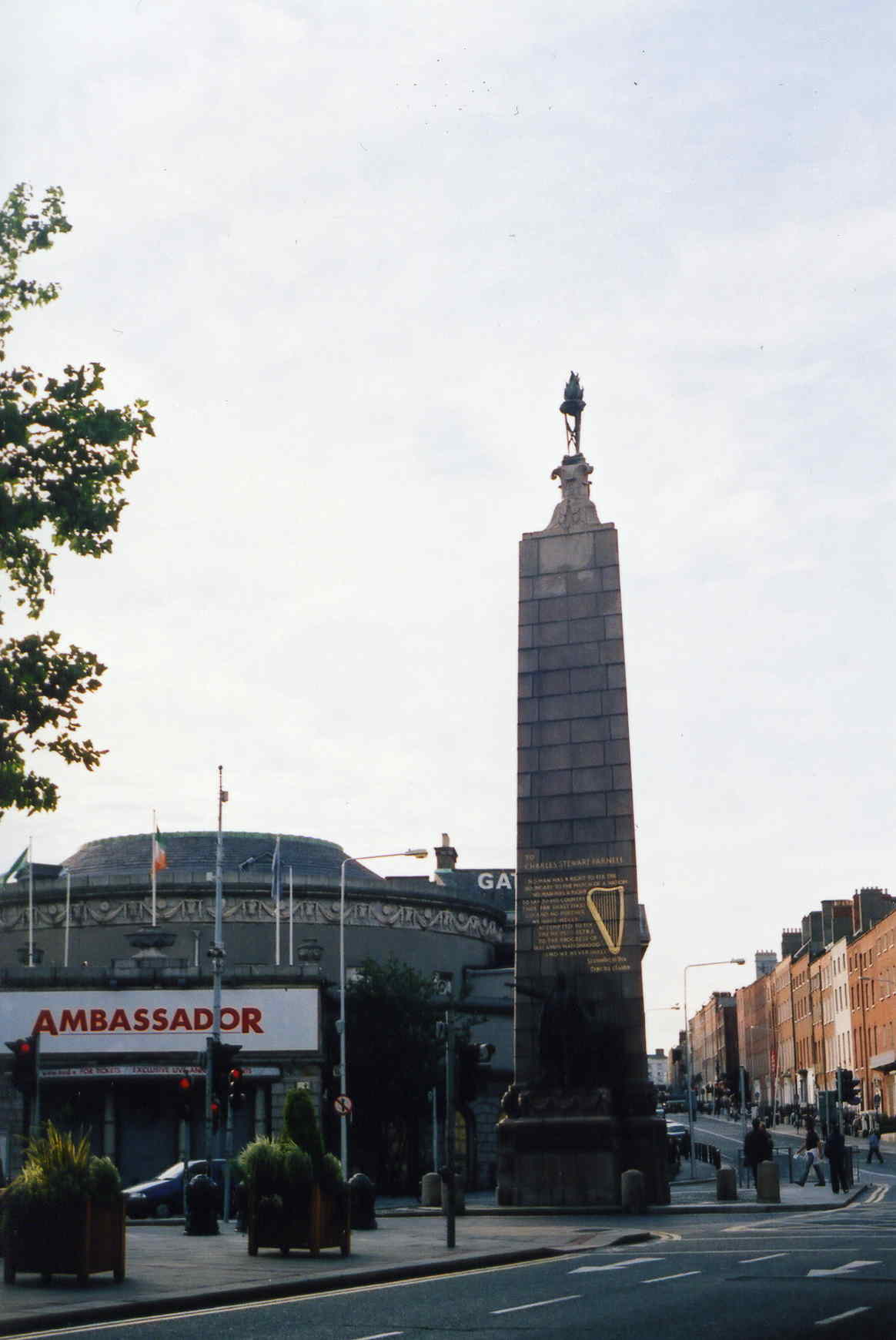 Parnell's Column
At the other end of O'Connell Street. Patron saint of those who like a little sumptin' on the side.
Winnie Coopering It Up
This picture was taken about 4 o'clock in the afternoon. The other blond chick in the hat was also wearing go-go boots, but hers weren't white pleather. Oh, and speaking of the local fauna, over on the right there --- not your type, but still, a positive sign, eh, Strunk?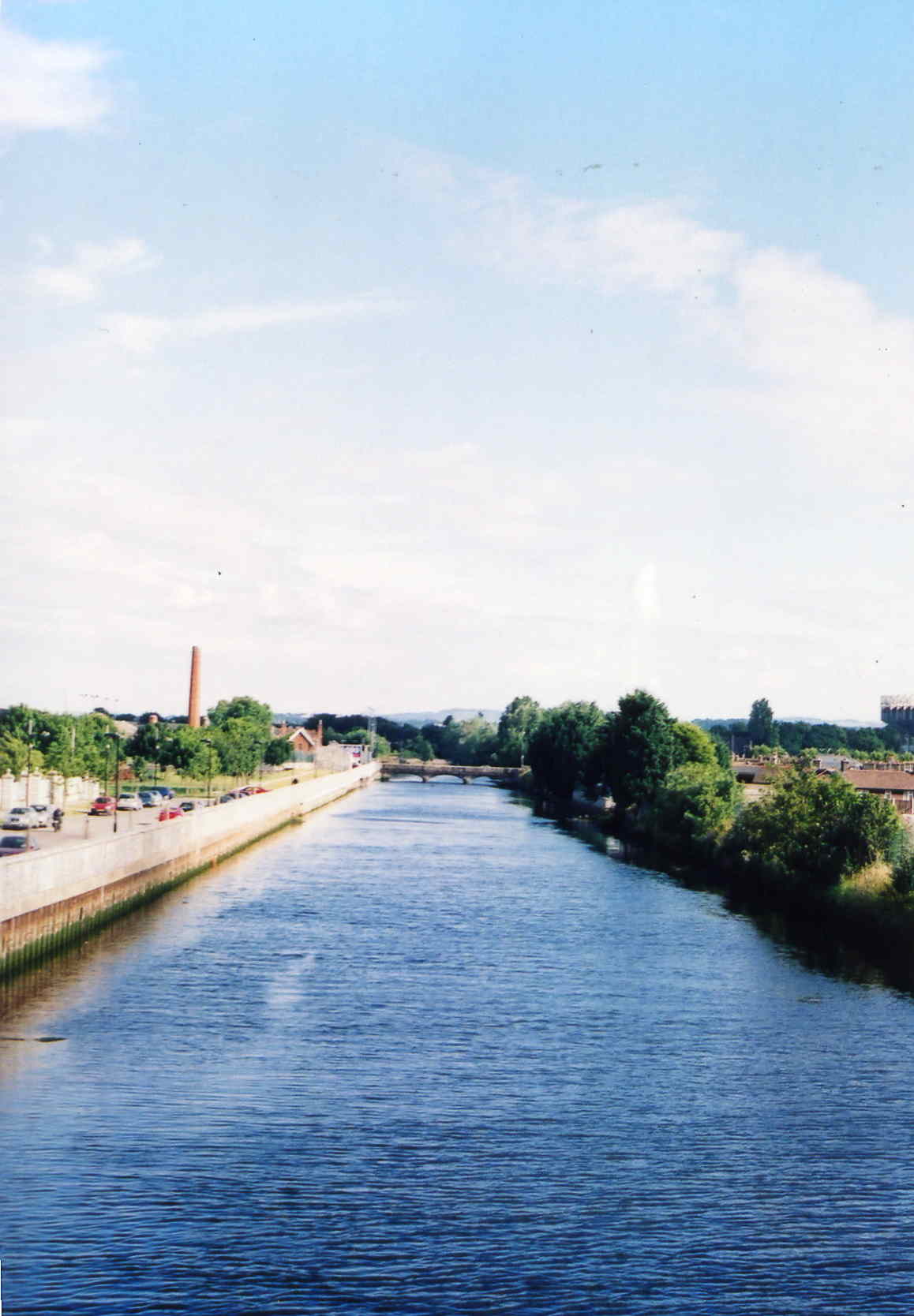 The Grand Canal
So I think, anyway. I was lost at the time. It might be the Liffy. Anyway, it's water. And it's pretty, damn it.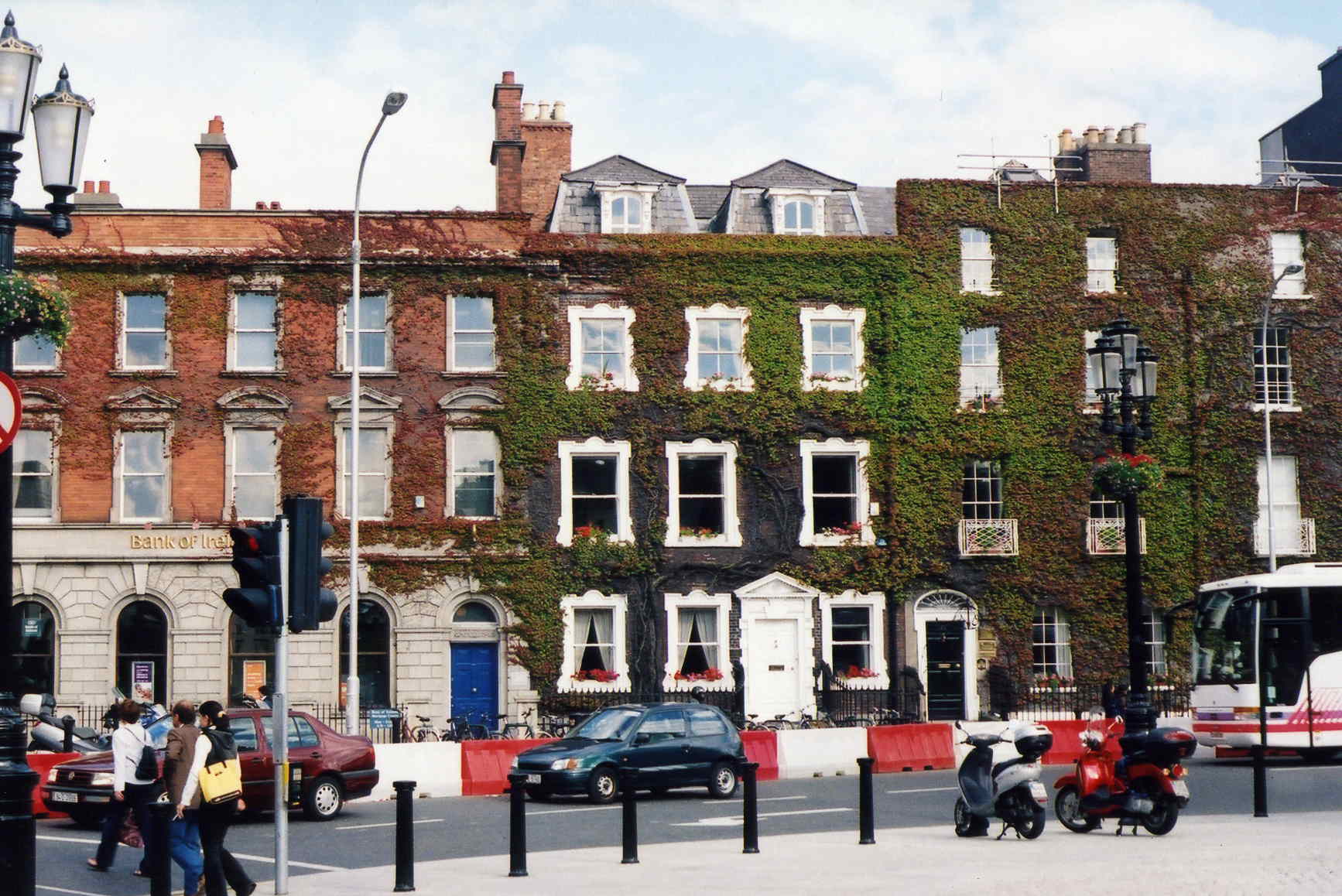 Ivy
Some of the Georgian manses you see just lying about the place.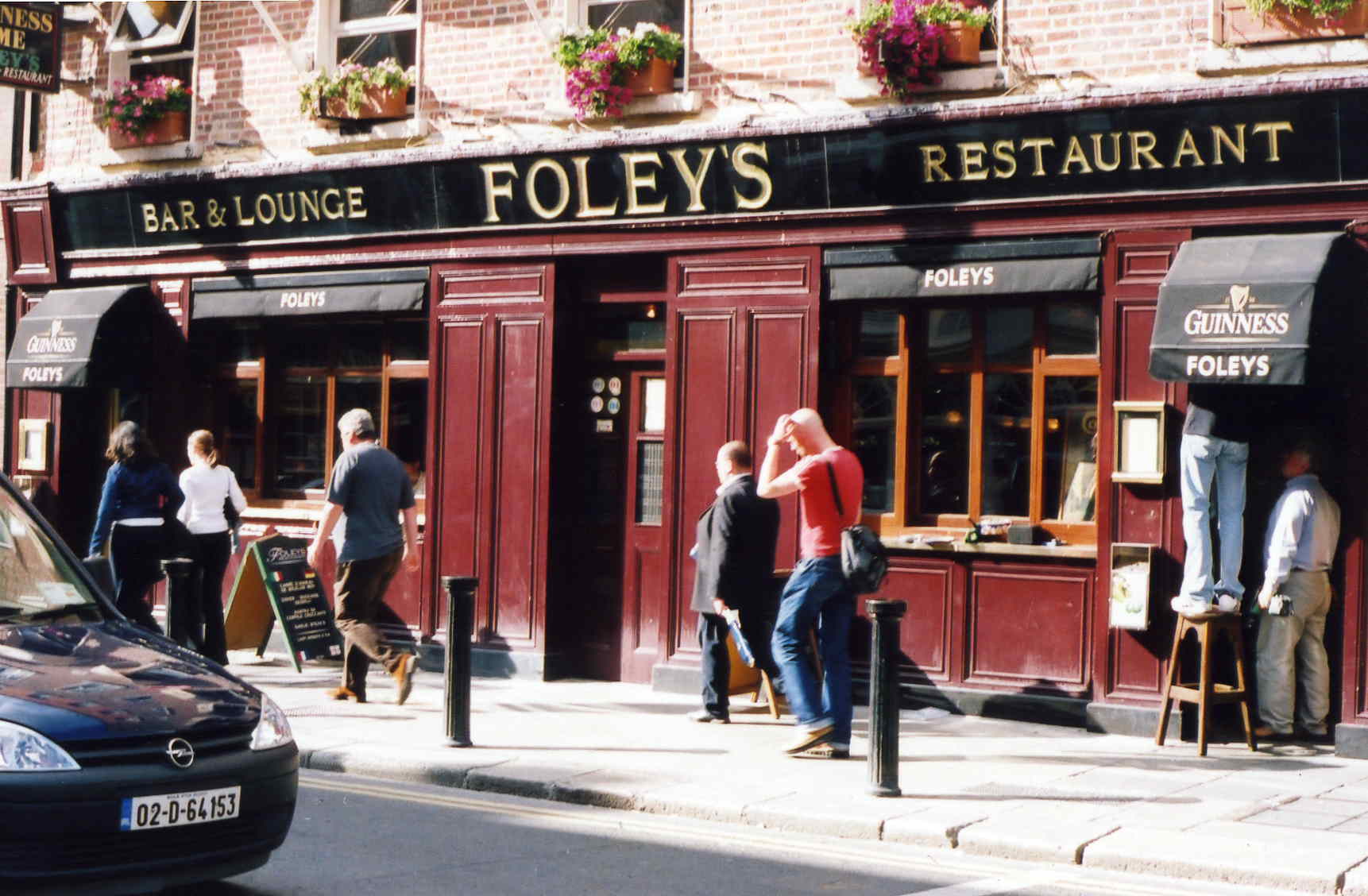 A Traditional Irish Pub.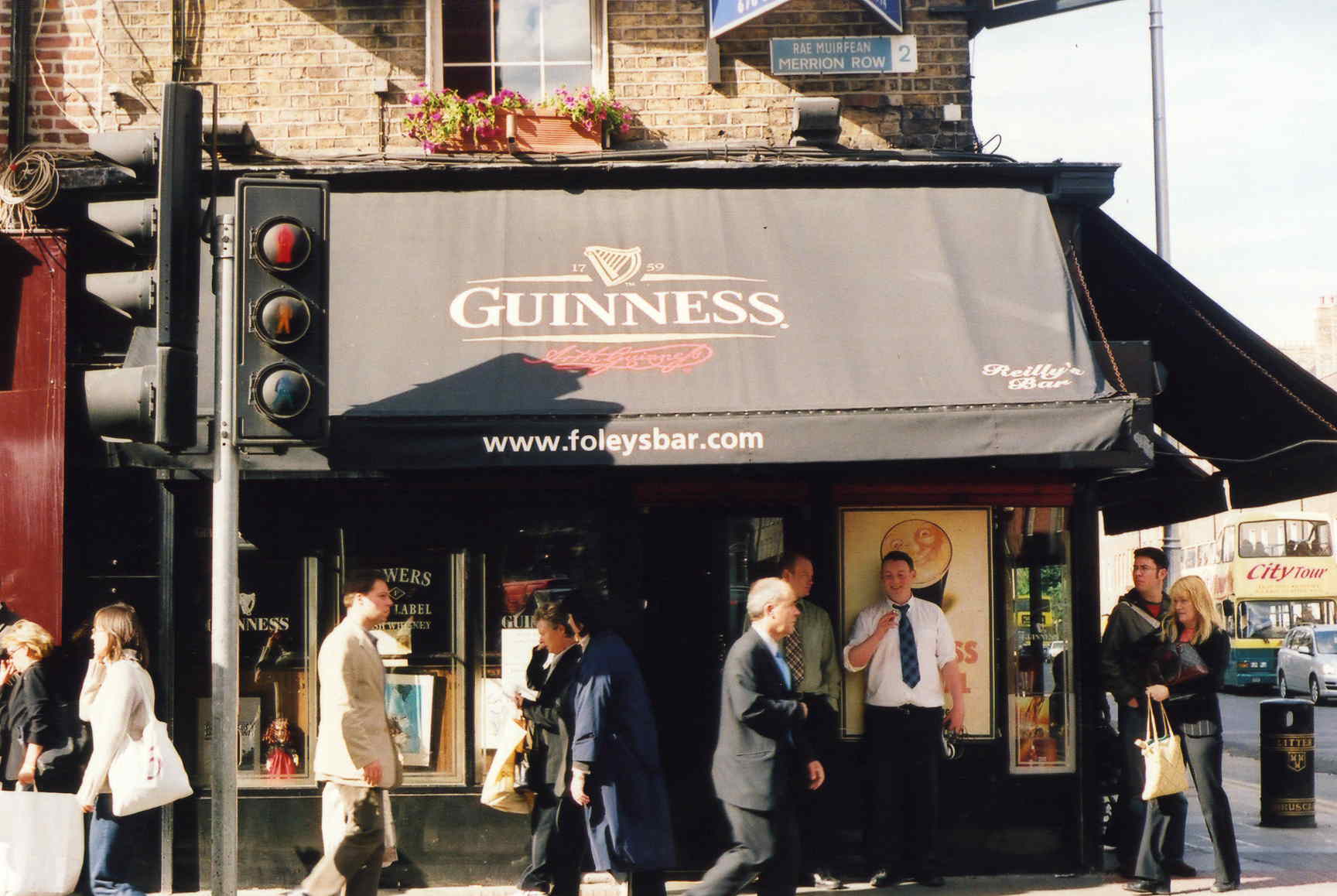 A Traditional Irish Pub Website
Oh, by the by, see that little blue plaque over the awning? Quaint looking, ain't it? Discreet. Probably a historic marker of some sort, you're thinking. Perhaps something to do with a walking tour. Oh no, no my friends, that's the flippin' street sign. The municipality of Dublin likes to make a game of it, you see: How artfully can they conceal the very names of the avenues? In the example above, we see one of their more typical tricks, cramming the sign in between an awning and a real estate placard. They also like to place them just above slightly protruding lintels, rendering the sign invisible to anyone standing on the corner below. While I hope many of y'all come to visit me, I warn you now that I am constructing an utterly nameless mental map of the city, wherein directions are rendered something like, "You get off the bus by the park and go up that one sort of windy street and then go right by the fancy-looking brick buildings, you know, where the park is, no, the other park, the one with fields…"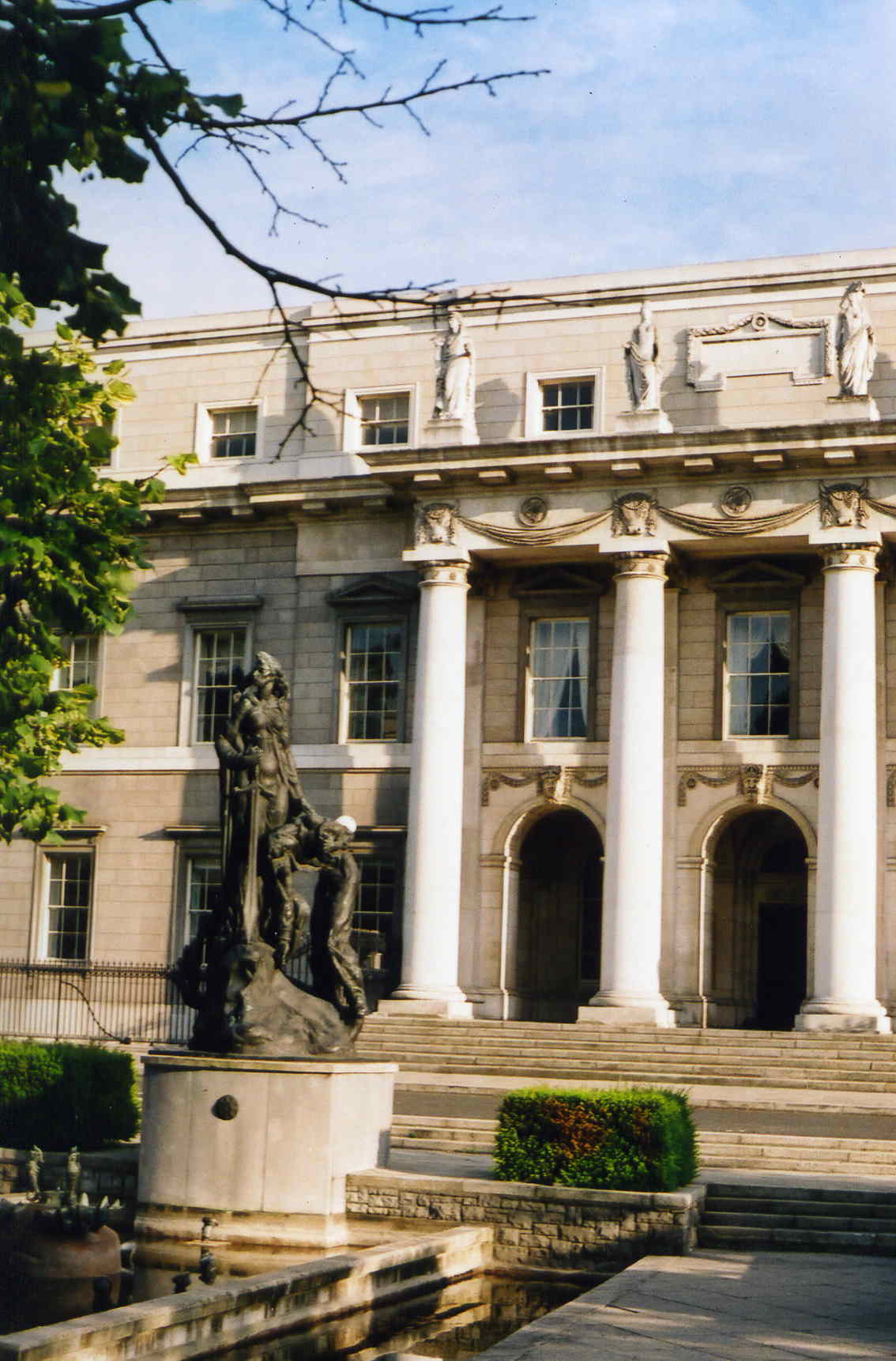 And here is…a large, important-looking building.
Your guess is as good as mine.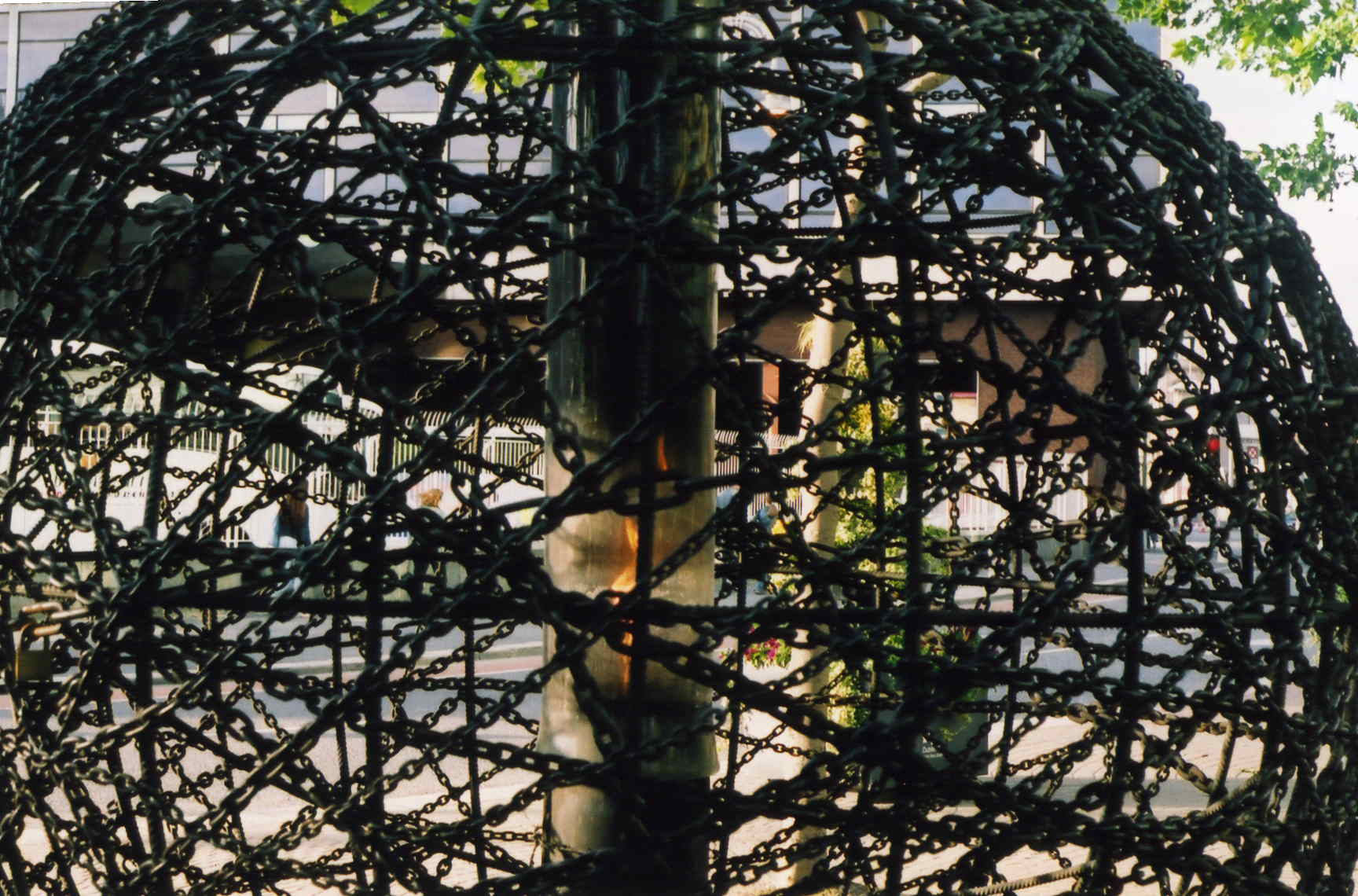 Iron Flame Ball
I know, you're thinking it's the entrance to some fetish club. But no, it's some sort of U.N.-sponsored human rights memorial. See, the flame struggles and is imprisoned by the giant ball of studded whips and chains, symbolizing mankind's struggle against oppression and …leather restraints….oh, who am I kidding, it's the entrance to a fetish club.
(No, really, it's a U.N.-sponsored human rights memorial of some sort. Swear to God.)
I took some photos of the house, but most of them didn't come out. You are left with: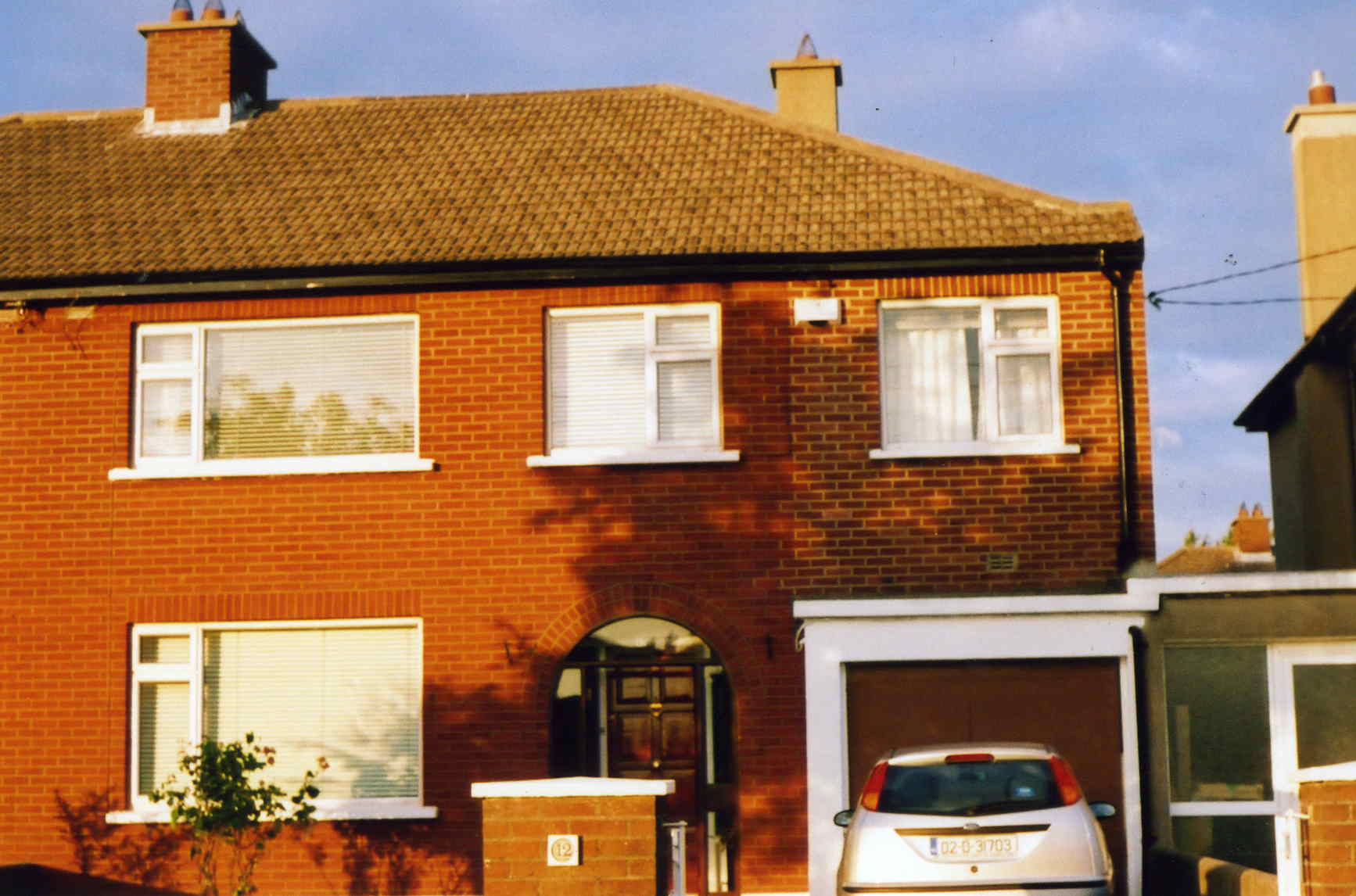 The House.
See, somewhat scraggily rosebush and everything. I should probably water it. And also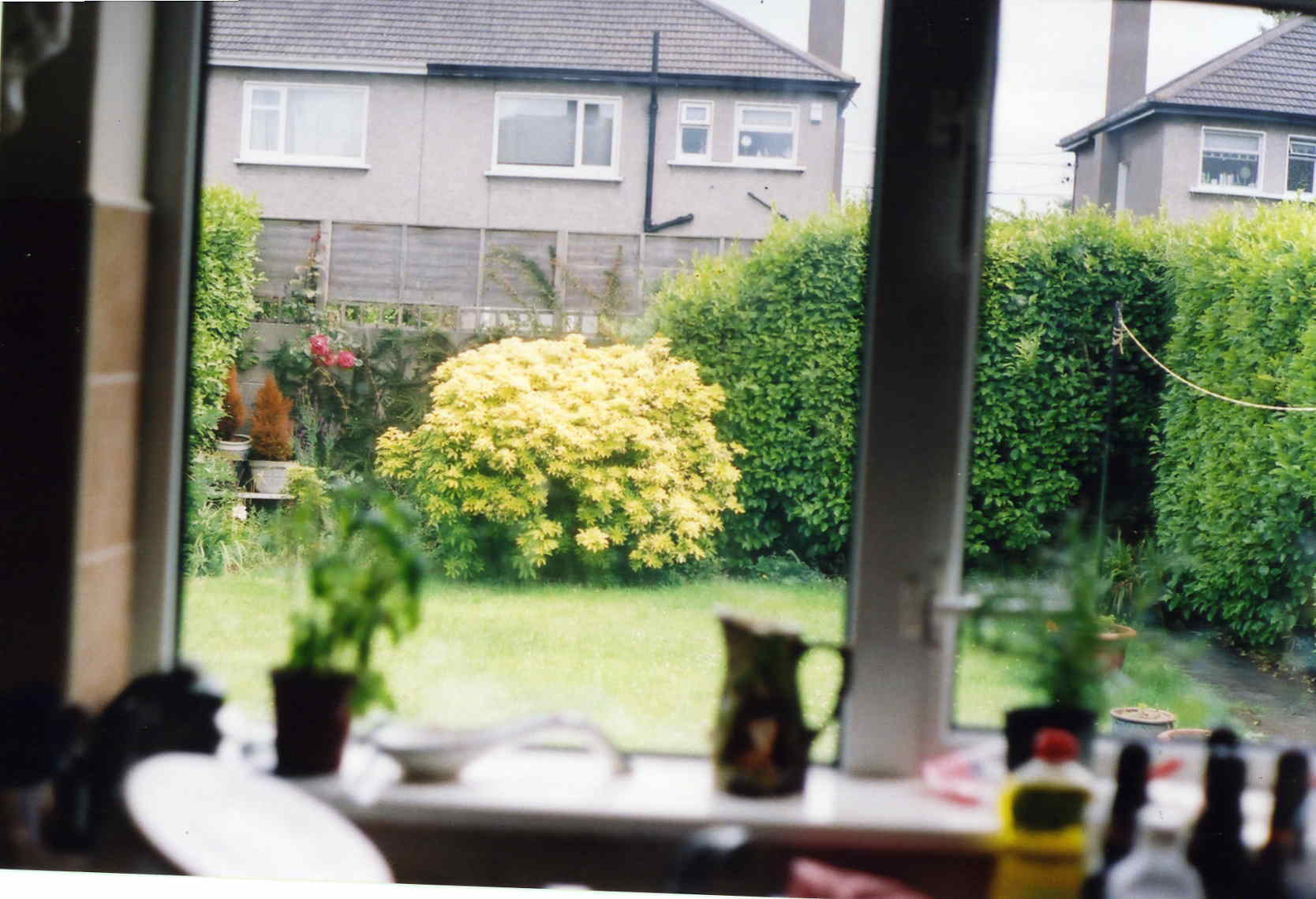 My back garden
Complete with out of focus view of my kitchen windowsill.

I think that's it from me for now, folks. I leave you with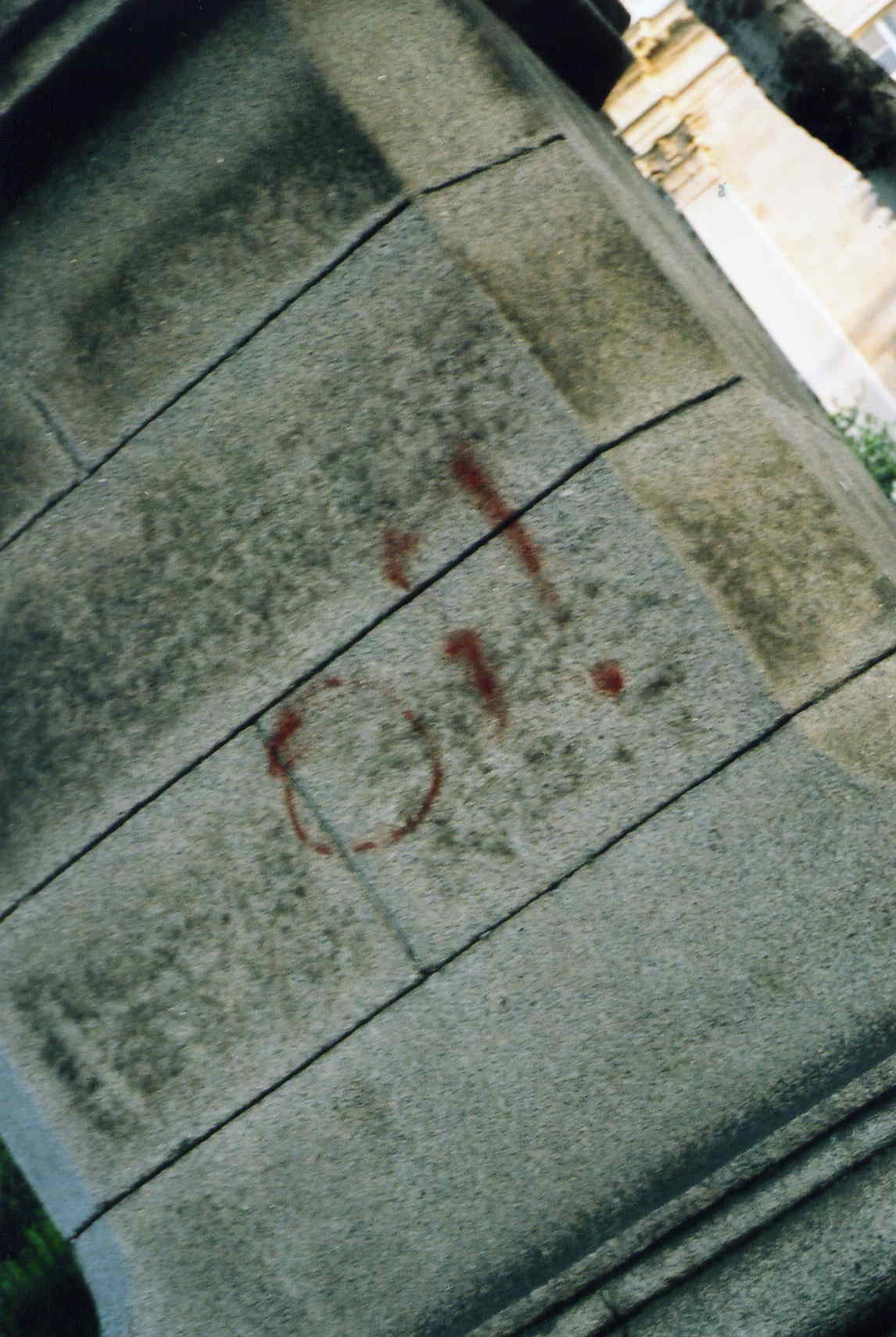 Indeed.
Posted by Diablevert at July 12, 2004 05:18 PM | TrackBack